Apple today released a new version of the iTunes 12 beta for both developers and OS X Yosemite beta testers, following Monday's release of the Yosemite Golden Master Candidate and a fourth public beta.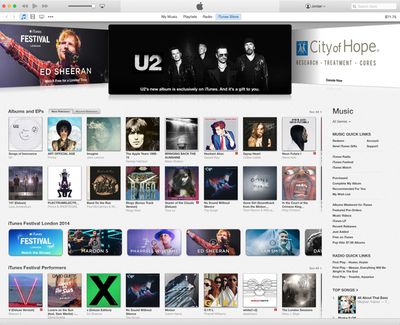 First introduced in July, iTunes 12 includes an "elegant new design" that also includes support for several iOS 8/Yosemite features, including Family Sharing. Apple has released three iTunes beta updates thus far, fixing small bugs and other issues. This newest beta includes new top bar icons in preferences with an iOS-style design and stoplight buttons that have been moved back to the center.



iTunes 12 also includes improved playlists, a redesigned Info Window, and a new icon. Both iTunes 12 and OS X Yosemite remain in a beta testing phase, though a public release for the software is expected in October.