iPhone 6 Plus Reportedly in Very Short Supply for In-Store Launch
Ahead of tomorrow's launch of the iPhone 6 and 6 Plus in a number of countries, customers who didn't place pre-orders for delivery have been lining up at Apple's retail stores and those of its carrier and retail partners hoping to obtain one first thing in the morning.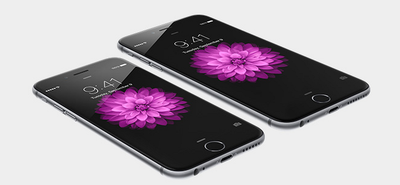 A new report from BGR claims, however, that those looking for an iPhone 6 Plus are likely to be disappointed, as the units are in extremely short supply.
We are told that stores have been receiving shipments all throughout the day, and out of all the new iPhone 6 models received, typically only about 2-3% are iPhone 6 Plus units, and in only one color.

There is "no chance" of finding an iPhone 6 Plus unit to purchase tomorrow, we were told. Sources also said there are no 16GB iPhone 6 Plus devices to be found.
The report notes that stores are seeing decent supplies of iPhone 6 units, with all colors and capacities available, but much like with the gold iPhone 5s last year, it appears that only a handful of customers at the very front of store lines will be able to purchase an iPhone 6 Plus at many locations.
Update: Multiple carriers have confirmed that supplies of the iPhone 6 Plus will be constrained, reports Re/code, with a Sprint representative saying the company's inventory is "extremely limited."