Apple to Offer In-Store Pickup Option for iPhone 6 Pre-Orders
It appears that Apple will be allowing users to select "Personal Pickup" when placing iPhone 6 pre-orders, which means that users may be able to pick up their iPhone 6 or iPhone 6 Plus at an Apple retail store on launch day, September 19, rather than waiting for it to be shipped to their homes.
Apple's retail iPhone page suggests that in-store pickup will indeed be available, noting that users can have an iPhone shipped for free or pick it up in store.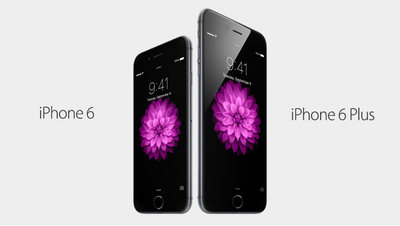 iPhone 6. Pre-order online starting September 12. The big day is coming. Pre-order iPhone 6 and have it shipped to you for free, or pick it up in store. You can also buy at the Apple Retail Store beginning at 8:00 a.m. on September 19.
9to5Mac has confirmed the information with several retail stores and an online chat representative, who told the site that there will be in-store pickup options available at "most stores" with the option existing "while supplies last."
Though Apple did not offer in-store pickup for the iPhone 5s or the iPhone 5c, it has offered the option for pre-orders in the past. With the iPhone 4, for example, Apple accepted reservations for in-store pickup on launch day.
With that device launch, Apple had two separate lines outside of retail stores, one for those who were waiting in line to buy a device and one for those who had made a reservation during the pre-order period. It's likely a Personal Pickup option for iPhone 6 and 6 Plus pre-orders will work similarly.
Pre-orders for the iPhone 6 and iPhone 6 Plus will begin at 12:01 AM Pacific Time tonight, with the device becoming available in retail stores on September 19.