Ahead of the iPhone 6's launch, Adam Satariano of BloombergBusinessweek has shared some details on Apple's early field failure analysis (EFFA) program, designed to solve potential iPhone issues quickly and efficiently. The EFFA Program, which is run by Apple's AppleCare team, has been in place since the late 1990s.
As outlined by Satariano, shortly after any iPhone release, the EFFA program sees couriers shuttling defective units received from returns to a testing room in Cupertino, where they are inspected by iPhone engineers in an attempt to fix problems in a timely manner. As soon as a fix is in place, it's deployed across the company's global supply chain.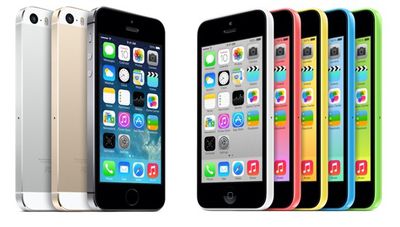 "They take them apart to diagnose what's happening right then and there," says Mark Wilhelm, who helped lead Apple's returns program. [...]

Often, they jury-rig a hardware fix, then coordinate a solution across Apple's global supply chain. Sometimes the problems can't be solved quickly--remember Apple Maps leading people astray. "Every day they don't recognize a problem, they are potentially manufacturing more bad products," says Michael Fawkes, the former head of supply chain for Hewlett-Packard (HPQ).
With the EFFA program, engineers in Cupertino learn of a potential problem as soon as a return is made in a retail store, and the serial numbers of each device allow the company to track defective devices down to "individual workers on an assembly line."
An example of EFFA in action came in 2007, with the release of the original iPhone. Several devices returned with a faulty touchscreen caused by an earpiece flaw that let in a user's sweat. Apple engineers fixed the problem with a new coating, which rolled out to assembly lines shortly after and prevented a more widespread issue.
According to former employees, EFFA testing is most crucial during the weeks after a device first launches, but the team remains active for many months, and publishes a weekly report highlighting common issues reported by customers. Apple's EFFA team will be called to action in just a few short weeks, as Apple is expected to introduce the iPhone 6 at a media event on September 9, with a launch coming shortly after.
For additional details on EFFA, make sure to check out Satarino's full piece over at BloombergBusinessweek.