Apple's Arizona Sapphire Facility 'Commencing the Transition to Volume Production'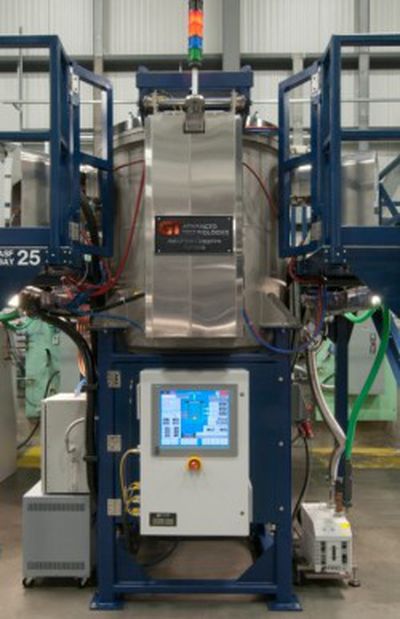 Apple's sapphire partner GT Advanced Technologies today announced financial results for the second quarter of 2014, acknowledging publicly that the companies' facility in Mesa, Arizona is "commencing the transition to volume production."
"The build-out of our Arizona facility, which has involved taking a 1.4 million square foot facility from a shell to a functional structure as well as the installation of sapphire growth and fabrication equipment, is nearly complete and we are commencing the transition to volume production," Gutierrez continued. "We remain confident about the long-term potential of the sapphire materials business for GT.
Overall, GT reported a net loss of $86 million for the quarter, a result that is not unexpected given that the company is significantly restructuring itself as part of the Apple deal, essentially shutting down its sales of sapphire furnaces to other customers in order to devote all of those resources to setting up the Arizona facility for Apple. The facility is owned by Apple and being run by GT, with Apple providing some upfront financing to help get production rolling.
GT allocated over $45 million to "sapphire production ramp up costs" during the quarter, with the company stating that those costs relate to "production inefficiencies and inventory losses" associated with building out its facilities and are not part of ongoing operations for the company. That amount is up from just $1.9 million in the prior quarter, signaling the company's massive move to launch production for Apple.
GT also confirmed that it expects to meet the targets outlined in its deal with Apple, allowing to receive the final $139 million prepayment from Apple by the end of October.
Apple has used sapphire for the camera lens cover on several iOS devices and for the Touch ID sensor on the iPhone 5s, but the company is pursuing a massive increase in sapphire usage for future products. The iPhone 6 display has been rumored to include a sapphire cover, but rumors are divided on whether the material will be included on all models or just higher-end models, as well as whether the entire cover will be full sapphire or a thinner lamination layer.
Apple's rumored iWatch has also been speculated to include a sapphire cover, as the material is fairly common on high-end watches to minimize scratching.
(Image: GT sapphire furnace)