Thieves last night stole an unknown number of MacBooks in a smash-and-grab theft at the Apple Store located in the Southpoint Mall in Durham, North Carolina. The MacBook units reportedly were display models situated in the front section of the store.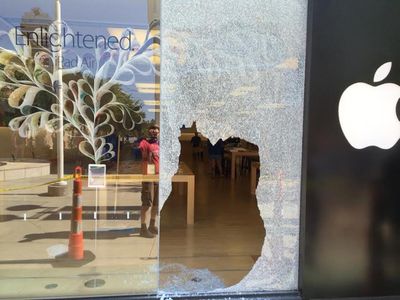 The Apple Store is part of The Streets at Southpoint, a shopping destination that includes both an indoor mall and an outdoor shopping pavilion. The Apple store is located in an outdoor section of the complex, making it an easier target for an overnight theft. The store is currently closed following the break-in.
Smash-and-grab robberies are not uncommon at Apple retail stores, which often are built with glass panels to showcase the interior of the store. In December of last year, the new Haarlem store was the target of a smash-and-grab robbery shortly after it opened. Only a small amount of merchandise was stolen in that break-in.