Apple has announced on its official Chinese website that it will open its new retail store in Wuxi, China at Wuxi Hang Lung Plaza, which is about an hour's train ride from Shanghai, on Saturday, August 2 at 10 AM.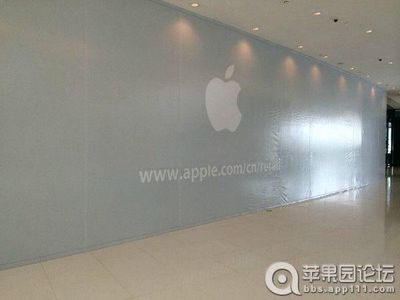 Photo

of Wuxi, China retail store before opening.


Last week, Apple announced that its new Chongqing store is set to open this Saturday, July 26. New Apple retail chief Angela Ahrendts plans to have a focus on furthering Apple's business in China, expecting to oversee the opening of 20 stores in the country through 2016.
The moves are a part of Apple's larger effort to grow its presence in China, as the company started partnering with the country's biggest carrier China Mobile late last year and became China's fifth-largest smartphone vendor in Q4 2013. Apple is also working hard to attract Chinese app developers to iOS. Thanks Jacob!