Google to Take on Apple in Health and Fitness Tracking with 'Google Fit'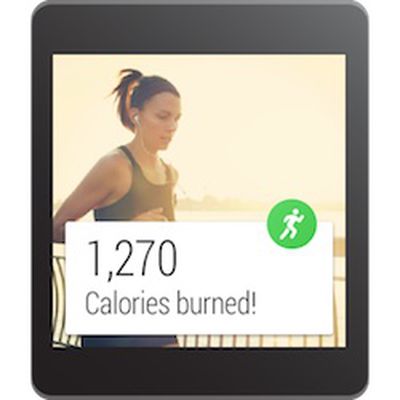 Just weeks after Apple announced its Health app for iOS 8 and corresponding HealthKit platform for allowing developers and accessory manufacturers to tie into the system, Google will apparently be making a similar announcement at its Google I/O conference. According to Forbes, Google's new "Google Fit" service will perform a similar function to HealthKit, aggregating data from fitness trackers and apps in one place on the user's device.
Google Fit will aggregate data through open APIs, instruction sets that allow apps to share information, and will also announce partnerships with wearable device makers at its I/O conference, Forbes understands. One source with knowledge of Google's plans said Google Fit would allow a wearable device that measures data like steps or heart rate to interface with Google's cloud-based services, and become part of the Google Fit ecosystem.
Forbes says it is unclear whether Google Fit will be integrated into Android by default or if it will be handled through a standalone app.
Earlier this year, Google announced its Android Wear project to bring Android to wearable devices such as smart watches, with a focus on health monitoring. As a result, Forbes speculates Google Fit could serve as a hub for integrating data from a variety of Android Wear devices, as well as other products tying into the platform.
Apple's Health feature received only a few minutes of stage time at the company's Worldwide Developers Conference last week, although the company does have a feature page up on its site previewing the system. While Health will be able to tie into a variety of devices and apps as developers build in support, Apple's iWatch is expected to be a major focus for the platform. Rumored for launch later this year around the time iOS 8 is released to the public, the iWatch will reportedly feature a number of biometric sensors to help monitor health and fitness. As a result, we can expect to hear much more about Apple's Health initiative when the iWatch is ready to go.