Apple Nears Completion of WWDC Decorations at Moscone Center
Apple is nearly finished decorating the Moscone Center ahead of its annual Worldwide Developers Conference in San Francisco next week. Decorations began appearing earlier this week with a larger banner that says "Write the code. Change the world."
MacStories editor Federico Viticci has shared selection of images from San Francisco. Giant Apple logos are nearly finished on the sides of Moscone, with large square panels in the same style as the other banners have appeared on the Metreon building across the street.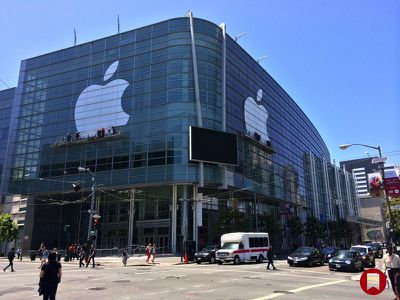 Finally, MacRumors reader Joseph sent in this image of an empty banner bracket inside Moscone West. In past years, Apple has draped black tarps over banners that were then revealed following the Monday morning keynote address.


Apple's WWDC keynote kicks off on Monday at 10:00 AM Pacific Time, and the company will be providing a live video stream of the event.