Report Claims Beats Acquisition to Bring "Culturally Aware" Managers to Apple, Manage Subscription Music Transition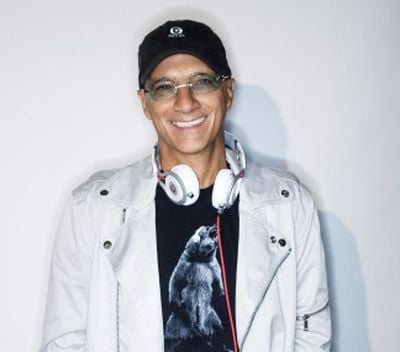 Bringing "culturally aware" managers to Apple is a big part of why Apple is interested in acquiring Beats, according to a new report from TechCrunch.
The piece claims that Jimmy Iovine and Dr. Dre are the big prizes at the company, and that it fits with Tim Cook's recent hiring of high-fashion managers like Angela Ahrendts from Burberry, wearable expert Ben Shaffer from Nike, and Paul Deneve from Yves St. Laurent.
Dre and Iovine have design and marketing savvy from Beats that could be significant for the company, which has struggled somewhat with its marketing efforts since Steve Jobs has passed away.
A well-placed source has confirmed rumors that Apple's acquisition of Beats "is happening" but was close to falling apart multiple times. The source said with "70% certainty" that Apple's planned multi-billion acquisition of headphone maker Beats will go through. But Apple isn't buying Beats for the technology, they're buying the talent.

"They want Jimmy and they want Dre," said the source. "He's got fashion and culture completely locked up."
In a separate TechCrunch piece, a different reporter says Apple is looking to operate Beats as an external streaming music service to avoid cannibalizing its iTunes download business.
Reportedly, it's not that Apple is worried about losing its 30% cut of song downloads, but Apple launching a streaming music service could decimate the more than $1 billion that iTunes generates for record industry revenues.
Because it's deeply conscious that pumps a lot of blood into the music industry. My source says iTunes execs started deeply considering streaming at least two years ago. They realized a sudden move for iTunes from downloads to streaming could lead to dark days for the record business, reducing musical inventory – and revenue – accordingly.
The piece argues that Apple may be looking to grow its streaming business on the side as iTunes music downloads drop, and that the company is looking to "bridge the download and cloud eras gracefully."
It says Apple executives are looking to strike a deal with record labels that would allow the company to sell a subscription music service for $5 per month, half of what Spotify charges, but with a higher cut of revenues.
Supposedly the acquisition will be announced soon, perhaps during Apple's Worldwide Developers Conference keynote on June 2.