Apple Forging Deals with ISPs to Bolster Delivery of iTunes, Apps, and iCloud Content to Users
Apple is moving forward on plans to develop its own content delivery network (CDN), reports well-known CDN and Internet Services analyst Dan Rayburn (via Ars Technica). The Cupertino company is reportedly negotiating deals with Internet Service Providers in order to ensure the efficient delivery of content to its customers.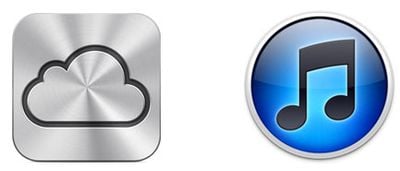 Apple may control the media for iTunes and iCloud customers, but it currently outsources the delivery of this media to third-party companies like Akamai, ceding control over the quality of service to these other companies. Apple reportedly has been working for five years on its own CDN that would bring content delivery in house, ensuring its customers can access data reliably and quickly regardless of ISP or geographic location.
Apple has been deploying the necessary network hardware and recently started forging interconnection deals with Internet Service Providers as it prepares to shift content to its own CDN soon, claims Rayburn.
Apple has been very busy with their build out deploying a lot of boxes running Apache Traffic Server and buying a ton of transit, co-location, wavelengths and other infrastructure services. Their CDN is quickly growing, and it won't be long before we start seeing a portion of their content getting delivered from their new CDN.

As part of their build out, Apple is currently negotiating paid interconnection deals with some of the largest ISPs in the U.S. I'm not going to disclose which ISPs they are talking to and what deals they have already done, but it's interesting to note that with all the talk lately of net neutrality, peering and interconnect relationships, Apple isn't out in the market making any complaints.

Despite concerns about net neutrality, these priority access deals are becoming common among big companies, such as Netflix, Microsoft and Google, that move large volumes of data across the Internet.