Apple's Former Safari Chief Don Melton Reflects on Steve Jobs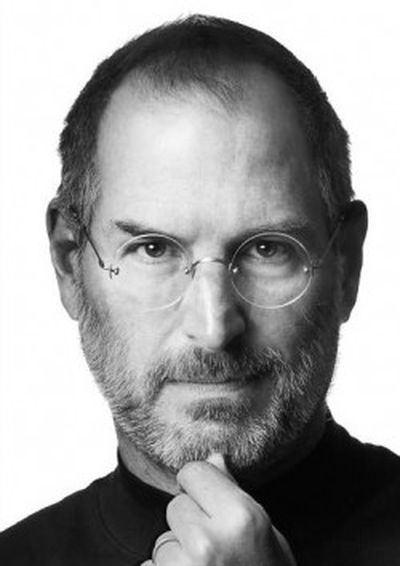 Don Melton has a long history with Steve Jobs and Apple, working at NeXT and then moving to Apple where he is known for his work on Safari and WebKit. To commemorate Steve Jobs' birthday earlier this year, Melton recounted his memorable encounters with Jobs in a post he recently published on his blog.
Melton was not a confidant of Jobs, just an employee who had the opportunity to be around the Apple co-founder on occasion. Jobs likely thought of Melton as the "Safari Guy" and knew Melton's real name, which was considered an honor.
Melton recounts the first time he met Steve Jobs at a NeXT presentation in the late 80s that unfortunately was scheduled during everyone's lunch break. Like many encounters with Jobs, Melton remembered Jobs' demeanor, but not a word of what he said.

Obviously he wanted us to quiet down. You could tell because he paused several times for us to hush ourselves. And out of respect, awe, and probably some fear, we all tried our best to do so. But, dammit, the room was now packed and that many people just swallowing food makes a lot of noise. Sitting so close, I felt especially self-conscious.

Who the hell scheduled him to speak at that time? Knucklehead. It's entirely possible that person was taken out later and shot.

Anyway, I do remember Steve's seriousness and apparent impatience that day. But not a thing he said.
Melton paints Jobs not as a "mercurial ogre or cartoon autocrat," but as a very busy CEO with little time for "yes men," timid employees or those who didn't know what they were doing.

Steve expected excellence. Which is why he so often got it.

He knew when something was right, but he didn't always tell you what he wanted when it wasn't. And he was very clear when he didn't like it. Some misinterpreted this behavior as being overly critical, but it was actually time-saving clarity, albeit uncomfortable on occasion.
Melton has several interesting tidbits about his work on Safari, including Jobs' distaste for the stand-alone bookmarks window in the web browser and the decision to add a page load indication into Safari's address bar, a design decision that eventually hurt Safari's reputation because the "in-your-face progress bar made it seem slower to the user."
Beyond his work persona, Melton also shares some stories about the personal side of Jobs, the real man who has children and, at one point, a cranky new puppy. Melton ends his story with his somber memories of Steve in his final years, dealing with a disease that "had ravaged him." Melton's piece is long, but worth a read for his insight into a corporate leader who was intense, but also real.