Apple's Sales Team Expressed Fears iPhone Growth Could Stall Due to Android Threat
Apple is worried about larger-screened, lower-priced Android phones, according to an internal document shared today in the ongoing Apple vs. Samsung patent lawsuit (via Re/code). The document, which is from the company's sales department, notes that iPhone growth could drop due to competition from smartphones that have larger screens or lower prices than the iPhone.
"Competitors have drastically improved their hardware and in some cases their ecosystems," a member of Apple's sales team wrote in a document that was prepared as part of a fiscal 2014 offsite meeting. Portions of the document were shown Friday to the jury in the Apple-Samsung case.

Other concerns noted in the document included the idea that Android rivals were "spending 'obscene' amounts of money on advertising and/or carrier channel to gain traction" and that mobile carriers had an interest in limiting iPhone sales because of, among other things, the high subsidies they had to pay on the device.
Samsung presented the document during its cross-examination of Apple senior vice president Phil Schiller, who was on the stand earlier today. According to Schiller, the document was not representative of Apple policy and contained information that he largely disagreed with.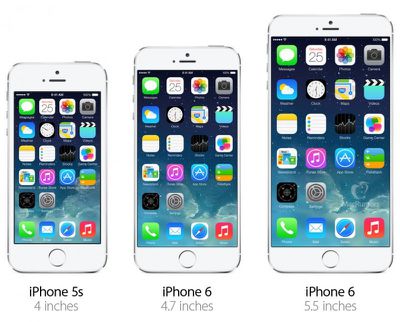 Ahead of the release of the iPhone 5c, many thought Apple would enter the low-cost smartphone market for the first time, positioning the phone as an alternative to cheaper Android phones. The iPhone 5c ended up being priced higher than expected and was later described by Tim Cook as a mid-tier device rather than a low-cost option.
Though it is unwilling to sacrifice quality for price even amid fierce competition, Apple is gearing up to compete with Android phones and boost its growth through another arena in 2014 -- larger screens. Rumors have indicated the iPhone 6 may be released in two sizes, 4.7 and 5.5 inches, both of which are larger than the existing iPhone 5s. Analysts have already suggested the release of a larger-screened iPhone could lure back a significant number of Android switchers and cause a massive spike in upgrades.
Other tidbits from the Apple vs. Samsung lawsuit include details on its "Holy War" with Google and the fact that Apple considered dropping its advertising partner, Media Arts Lab, due to its dissatisfaction with its advertising in early 2013.
Following Phil Schiller, Apple senior software engineer and inventor of "Slide to Unlock" Greg Christie has taken the stand, largely reiterating details on the development of the original iPhone, which were first published in an interview with The Wall Street Journal in March.