When the Apple TV was updated to version 6.1 earlier this week, it was initially thought that there were minimal changes outside of the ability to hide icons in the main menu. However, a new report from AFP548 (via Daring Fireball) indicates that Apple also enabled AirPlay device discovery over Bluetooth as well.

Here's one that will make educators and education network administrators realllllly happy. There's a hidden gem in the AppleTV 6.1 update that was released today.

In addition to bonjour negotiation for AirPlay, iOS 7.1 devices will also look for AirPlay sources over bluetooth when doing it's scan! This means you do NOT need bonjour to AirPlay.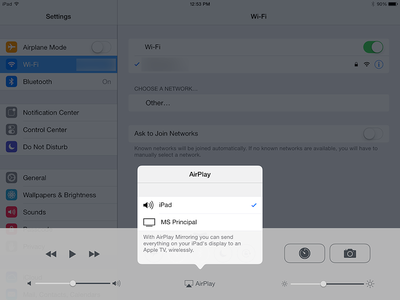 Image via AFP548
This change allows Apple TV to search for connectable devices over Bluetooth, bypassing Bonjour and making it easier for education and business administrators to set up iOS device and Apple TV pairings. Previously, Apple TVs could have a difficult time discovering devices on networks that might block Bonjour.
The new feature has three requirements: an Apple TV updated to 6.1, an iOS device updated to 7.1, and IP connectivity between both devices. AFP548 found during its testing that the feature doesn't yet support Macs, but that the ability could be added in a future update.
Apple TVs have become an important replacement for traditional projectors in both educational and business settings, and these changes are likely to make it even easier for administrators to consider switching to Apple's solution.