Back in January, Imagination Technologies announced its next-generation Series6XT graphic architecture, providing a glimpse at the graphics capabilities likely to make their way into Apple's future A-series chips. Apple, a minority investor in Imagination Technologies, has used the company's integrated graphics since the original iPhone back in 2007, with Apple's latest A7 chip using the G6430 Series6 graphics package.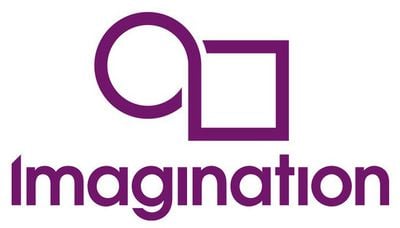 AnandTech has now published an in-depth look at the so-called "Rogue" architecture used in Imagination's current and upcoming graphics packages. The piece was made possible by Imagination taking a rare step to provide increased transparency about its technology as part of an effort to compare and contrast its offerings with NVIDIA's highly publicized Tegra K1 processor with 192-core Kepler graphics.
Imagination's principle blog, Graphics cores: trying to compare apples to apples, opens up with an argument over just what a "core" is and how it should be counted. Imagination doesn't name any names, but from the context of their blog it's clear that they're worried about being in a core war and losing based on who's counting cores and how.
The article is a fairly technical discussion of how GPUs in general and the Rogue architecture in particular function, but basically it outlines how Imagination is trying to redefine "cores" with respect to its designs. Imagination has historically described its graphics architectures in terms of Unified Shading Clusters (USCs), popularly referred to as "cores" as in the "quad-core" G6430. But with NVIDIA now advertising 192-core graphics, Imagination needs to show how its upcoming six-cluster GX6650 can equal or outperform NVIDIA's Tegra K1.
Imagination lays out its case for emphasizing the use of more efficient but less powerful 16bit Arithmetic Logic Units (FP16 ALUs) over FP32 (32bit) ALUs in its Rogue pipelines, a move that actually makes for improved overall performance in mobile-focused settings. With the upcoming Series6XT, Imagination has placed even greater focus on FP16 ALUs, improving performance even more. MacRumors forum member chrmjenkins provides an excellent summary of what all of the technical details mean:
In short, Rogue pipelines have wide FP16 (floating point 16 bit) ALUs (Arithmetic Logic Units), which allows them to do many FP16 operations in one cycle. Desktop GPUs have done away with FP16 ALUs all together and usually have 2 FP32 ALUs per pipeline (As does Rogue). This obviously saves space since they don't waste space with FP16 units, but ImgTec has determined that mobile workloads are better suited to using FP16 ALUs, which right away would make them more efficient since they're using less power to do a FP16 operation (which would waste power on a FP32 unit). In fact, ImgTec made it so that 6XT can execute even more FP16 operations per cycle with respect to 6, so they must really believe in this solution. 6XT can do four FP16 operations per cycle, in comparison to just the two FP32 operations it can do, along with its competitors.

So, if you have an even number of "cores" with a Rogue design vs. a K1 design, you're probably talking about more actual throughput for a Rogue design in a mobile environment due to its ability to focus on those FP16 operations.
AnandTech compares the specifications of GX6650 to NVIDIA's Tegra K1 and Imagination's G6430 from the A7 chip, showing the significant improvements possible for future iOS devices.


As for when Apple will be able to bring the new Series6XT graphics to its iOS devices, historical data on intervals between announcement of new designs from Imagination Technologies and their implementations suggests that A9 chips in 2015 would be the most likely target, but it is possible that Apple could surprise and bring the new graphics to the A8 later this year. As shown in delivering a 64-bit architecture for the A7 last year, Apple has shown that it is able and willing to be aggressive in its chip designs, and as a significant investor in Imagination Technologies likely is able to press forward more rapidly than other licensees.