Apple is preparing to open a new retail store in Lansing, Michigan, according to the Lansing State Journal. The plans for a 6,000 square foot store at the Eastwood Towne Center were discovered in paperwork submitted to Lansing Township officials by a contractor working with Apple.
A contractor for the Cupertino, Calif.-based technology company filed an application with Lansing Township officials to start work on a nearly 6,000-square-foot retail store at 3025 Preyde Boulevard, which is part of the shopping center near U.S. 127 and Lake Lansing Road.
Apple will remodel a vacant commercial space between Bath & Body Works and Victoria's Secret as part of a multimillion dollar project led by Chicago-based Pepper Construction Co.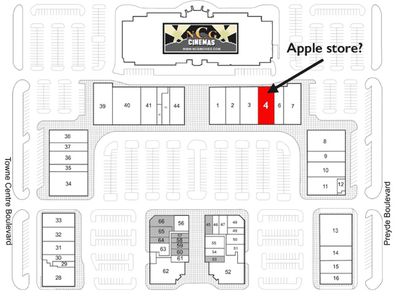 ifoAppleStore
Apple started hiring for this new Lansing store several months ago and still has
13 available positions
ranging from Store Leader to Specialist (Via
ifoAppleStore
). This would be Apple's sixth location in Michigan and would provide retail coverage for customers in the central part of the state. Other Michigan stores are located in
Ann Arbor
,
Clinton Township
,
Grand Rapids
,
Novi
and
Troy
.
As part of its annual 10-K filing with the U.S. Securities and Exchange Commission, Apple revealed that the company plans to open 30 new retail stores in 2014, with approximately two-thirds of these new stores located outside the U.S. This international push already is in progress, with the company opening its first retail store in Brazil last week. Over 1,700 customers visited the Rio de Janeiro location on its opening day.