Apple Preparing Fix for Sleep/Wake Crashes in 2013 MacBook Airs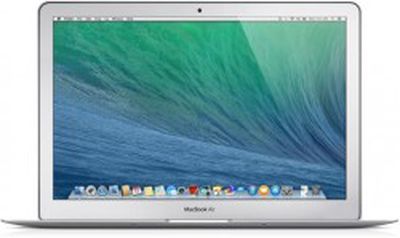 Apple is preparing an update to fix an issue that causes 11 and 13-inch 2013 MacBook Airs to crash when they are wakened from sleep, according to information from an Apple Authorized Service Provider.
According to multiple lengthy threads on the Apple Support Communities, 2013 MacBook Air users have been experiencing sleep/wake issues for several months. Crashes, freezes, and blank black screens are common after waking a MacBook Air from sleep, and fixing the problem requires a hard restart.
It appears that the problem is related to OS X Mavericks and requires a combination of the computer going to sleep and a press on the keyboard or touchpad to initiate. One user has been able to successfully re-create the problem by pressing the power button to put the MacBook Air to sleep and then immediately clicking on the touchpad, which causes the machine to freeze.
The service provider that notified MacRumors about the update has said that it appears to be a bug in the sensor that detects when the lid is being opened, which has led to multiple machine returns and replacements as it was previously unclear whether it was a hardware issue or a software issue.
An Apple Support representative has also confirmed that a fix is in the works and should be bundled with the next OS X Mavericks update, which likely points to 10.9.2. A user on Apple's support forums has noted that 10.9.2 beta 4 appears to fix part of the problem by altering the function of the power button, preventing the machine from going to sleep when the power button is mis-tapped.
Ahead of the update, customers who are experiencing sleep/wake crashes with their MacBook Airs appear to be able to repair the problem with a restart.