Apple Describes Disposable Email Solution to Combat Spam in New Patent Application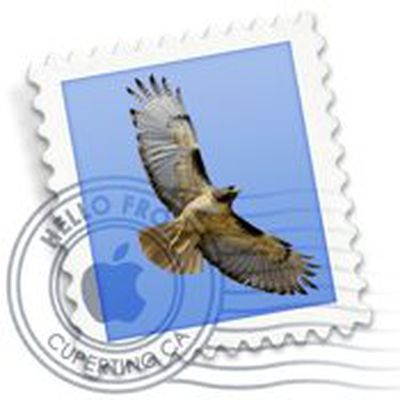 Apple has developed a system for both avoiding spam and locating its source, according to a patent application published by the United States Patent and Trademark Office on Thursday (via AppleInsider).
The patent, originally filed for in 2012, describes an email system that would allow users to create temporary, disposable email addresses linked to a permanent email account. These temporary addresses could be used to join websites or make purchases, with incoming emails to these addresses forwarded to the permanent email address.
If the temporary email address is sold by a site or otherwise compromised and begins to receive spam emails, it can simply be disabled and unlinked from the permanent account, effectively ending the spam emails.
As a bonus, assigning temporary email addresses when signing up for various accounts around the web also allows for specific identification of sites or parties that have misused email addresses. Apple specifies that contextual information can be included in the temporary addresses for easy identification.
An integrated system allows easily creating and using disposable email addresses. The disposable email address is created by an email server, which manages correspondence using the disposable email address to avoid exposing the associated non-disposable email address. Context information may be associated with a disposable email address, where the context information is not visible in email sent using the disposable email address. Should the disposable address be misused, the associated context may allow a user to recognize what correspondent exposed the disposable address to misuse.

Apple's system would also carefully manage incoming emails, assigning the proper address for replies so that a user's permanent account is never revealed, and the temporary emails, unlike existing disposable email solutions, would be indistinguishable from standard email addresses.
While there are a variety of sites that provide access to temporary emails such as Mailinator and Guerrilla Mail, few of these services are able to be linked to a permanent account for ongoing usage until spam occurs and must be checked individually. Apple notes that current disposable email systems are difficult to use.
Gmail has its own solution in the form of email aliases, allowing customers to receive messages to username+anyalias@gmail.com, which is treated as the standard email address. Aliases in Gmail can be filtered to specific locations like the trash when subjected to spam, but they cannot be deleted entirely as Apple proposes.
Apple's solution combines a standard mail service with a temporary service like Mailinator, making it simple to create, manage, and delete disposable email addresses. The described system has the potential to allow users to greatly cut down on the amount of spam emails received if it is implemented, but as with many patents, it is unclear if Apple has plans to move forward with such a system.