Major League Baseball Rolling Out Thousands of iBeacons for Opening Day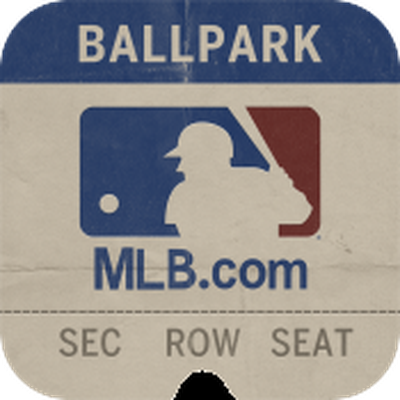 Next week, Major League Baseball will begin rolling out thousands of iBeacons in ballparks around the country according to a source familiar with the plans who shared them with MacRumors.
The league is looking to have twenty parks outfitted with roughly 100 iBeacons each by Opening Day at the end of March. Boston, Milwaukee, San Diego, LA Dodgers, and San Francisco are among the teams that will have iBeacons installed.
The iBeacon deployment is one of the largest rollouts in the world, aside from Apple Retail's 254-store effort. MLB will be using iBeacons sourced from Qualcomm.
The iBeacons will work with primarily with MLB's At The Ballpark app, demonstrated at Citi Field last fall. The app should be updated by Opening Day with iBeacon support.
Functionality will vary by ballpark, with individual teams having significant input and control over what users will see. There are a number of potential use cases including point of interest information, concessions, loyalty and rewards programs, shopping, and more. Specific scenarios have yet to be determined for each ballpark and teams will share more information as it gets closer to Opening Day.
Separately, the NFL is rolling out a limited number of iBeacons at MetLife Stadium, the Super Bowl venue for this year, and in Times Square. The beacons will mostly be used to help users get to entry gates and to find Super Bowl-related tourist attractions in the area.
At The Ballpark already includes extensive ticketing functions introduced last year. Ticketing is fully integrated in the app and users can see all tickets they own, a significant perk for season ticket holders. Tickets can also be transferred from user to user, allowing ticket holders to send unused tickets to friends and family. With iBeacon, the app will be able to offer ticket holders precise directions to the appropriate gate and to their seats. Users can work end-to-end within the app: buying tickets, showing them at the gate, and then using the app to find their seats.


The main purpose of the iBeacons, according to our source, is to improve the fan experience -- not make money. The league is taking a "longer range view" and iBeacon isn't designed to drive revenue in a direct sense. "Time is more valuable than money", so MLB wants to make the fan experience "as efficient as possible". It is looking to eliminate time wasters like waiting in line at the will call window, and it doesn't want fans wandering the ballpark looking for their seats.
However, there is a significant revenue opportunity to be found. iBeacons allow fans to signal their intent, whether it's browsing for merchandise, looking for food or something else. It allows ball clubs to be more proactive at fulfilling fan needs and "it's better for you as a fan". At The Ballpark already includes a loyalty and rewards component, but with iBeacons, clubs could proactively send a push notification to fans thanking them for their tenth visit to the ballpark and directing them to a nearby concession stand for a free hot dog.
The precision of the iBeacon's location determining ability varies depending on both use case and subsequent placement of the iBeacon hardware. Determining installation locations for iBeacons within a major league ballpark is a major undertaking. If installed properly, the app will be able to determine things like whether users are physically in a store versus looking in the window, or if they need to move to a different row in a particular section.
MLB is also working to bring reliable Wi-Fi to all thirty ballparks, as well as working with all major carriers to improve cellular reception inside the facilities. Currently, many fans have difficulties using data or making calls, particularly during particularly exciting moments in the game. iBeacons can currently trigger any content -- videos, photos, text -- that are preloaded in the app, but for optional items like video clips triggered by plaques at Monument Park in Yankee Stadium, having reliable Wi-Fi would be a significant improvement to the fan experience.
The Bluetooth LE protocol used by the iBeacons is not subject to connectivity conditions, so users should be able to get directions to their seats or other content already stored within the app regardless of the status of their cellular connection.
Fans looking to get started with MLB iBeacons should download free At The Ballpark app to their iPhone and then sign up for a free MLB.com account to get started. Users need to install At The Ballpark and specifically opt-in to receive messages from iBeacons, preventing unwanted notifications. [Direct Link]