Coppertino's Vox music player today received a new update, bringing a refreshed design that displays album art and hides playback controls until needed, along with new features such as gapless playback and improved searching across devices and file locations. The update also features improved multi-device support and bug fixes addressing previous issues with radio stations and general stability.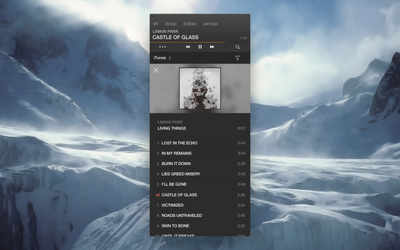 Well known in the Mac community for delivering gorgeous sound, intuitive user features and flexible file support, VOX 2.0's most exciting update is the completely redesigned smart interface, which now slickly displays album art; seamlessly tucks away controls until needed, and offers perhaps the most lightweight, flexible, modern music player available for OS X. Additionally, Mac fans asked and Coppertino listened. VOX 2.0 now features gapless playback that eliminates pauses between audio tracks.

VOX 2.0 updates include:
- New playlist formats for export;
- Smarter searching across all devices and file locations;
- Improved multi-device support via the Audio MIDI;
- Several bug fixes address some minor issues that occurred when changing radio stations, stability when handling high loads and with services support.


Originally launched last August, Vox is designed to be a replacement for playing music within iTunes, and supports a wide variety of audio formats including MP3, FLAC, AAC, Musepack, Ogg Vorbis, WAV, and more. Vox can import an existing iTunes library with metadata, and also offers offers a built-in equalizer as well as internet radio connectivity, which is available as an in-app purchase.
Vox 2.0 is available in the Mac App Store for free. [Direct Link]