Apple's long-awaited retail store in Brisbane, Australia in the MacArthur Chambers building is finally set to open on Friday, January 17. Though the Brisbane store was announced more than two years ago, problems with contractors and the historical site prevented construction from beginning until 2013.
The store is located in the famous MacArthur Chambers building, a 10-story high-rise that was originally constructed back in 1934. Building plans indicated that Apple made some minor changes to the structure, adding windows, a stairway, and other features.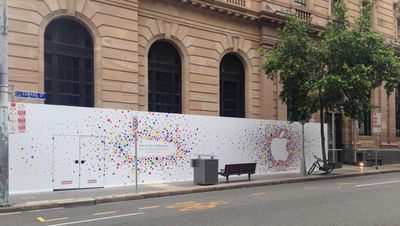 With the addition of MacArthur Apple Store, there will be a total of four retail locations in Brisbane, Australia's third most populous city. The other locations are in Carindale, Chermside, and Robina.
Hiring for the store first began back in November, leading to speculation that a store opening was imminent. Back in December, MacRumors received several photos of the store, which looked to be nearing completion.
The store will open on Friday, January 17 at 10 a.m., and both workshop reservations and Genius Bar appointments are already being accepted on the location's website.