Apple Supplier Pegatron Uses Facial Recognition to Screen for Underage Workers
Pegatron, the factory that produces Apple's iPhone 5c, has implemented facial recognition technology to pre-screen potential employees ahead of hiring in order to prevent the company from hiring underage workers, reports The Wall Street Journal.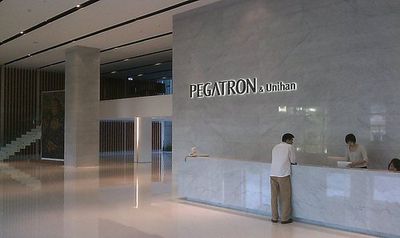 Underage workers pose a serious threat to Apple suppliers as Apple has a strict policy against the hiring of workers under 16, China's legal working age. Earlier this year, Apple dropped Pingzhou Electronics as a supplier after multiple violations for hiring underage employees.
To screen for underage workers, Pegatron, which implemented the technology earlier this year, reportedly checks government-issued IDs for authenticity, with the faces matched to their ID photos using facial recognition. This is designed to prevent employees from using fake IDs or IDs borrowed from other people.
Last week, a 15-year-old Pegatron factory worker, Shi Zhaokun, died of pneumonia, bringing underage labor violations into the spotlight once again. The employee reportedly used a fake ID to acquire the job, and according to Pegatron, though he too went through the same security checks, he used a fake ID with his actual photo to bypass the facial recognition system.
In theory, these measures should keep out underage workers, as they should catch people using fake or borrowed IDs. In Mr. Shi's case, he was able to obtain a government-issued ID card that included his photo but another person's identifying information, the company said.
Apple, which voluntarily joined the Fair Labor Association (FLA) back in 2012, sent a team of doctors to investigate the incident. The company maintains a Supplier Responsibility section on its website and publishes yearly reports on worker welfare at its suppliers.
Apple has pledged to prevent excessive work hours, poor working conditions, unethical hiring policies, and the hiring of underage workers at the factories that supply Apple with parts. Despite Apple's efforts, Pegatron continually finds itself in the spotlight, last making headlines in July when a Chinese Labor Group accused Pegatron of numerous safety and workplace violations.
The FLA recently completed a status report on the working conditions at Foxconn, finding improvements in both working conditions and working hours, though the factory still violates the 49-hour work week mandated by Chinese law.