Apple Retail Stores Experiencing Computer Downtime, Personal Pickup Affected
Customers at Apple Stores around the country are running into problems attempting to pick up ordered merchandise and make purchases, as Apple's retail stores appear to be experiencing a system-wide outage that is preventing the store from making some sales.
We have received quite a few tips from readers and additional complaints on Twitter indicate that the issue is widespread and affecting quite a few Apple customers. Part of the outage includes Personal Pickup, which means people have been unable to collect ordered Retina iPad minis in stores.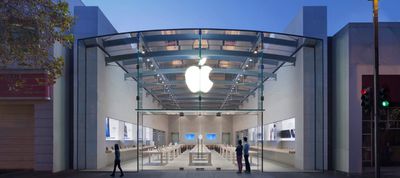 The issue has been ongoing for at nearly two hours now, and according to one customer, an Apple employee claimed that every Apple store in the country was down. At some stores, however, Apple employees are able to make standard sales by hand writing receipts.
It is unclear what the issue is, but Apple is likely working to bring its point of sale system back online as soon as possible.
Update 12:20 PM: One user who had reported the issue to MacRumors has followed up to say that he has received a call from his Apple retail store notifying him that systems are back up and running.