Apple Opens East Coast AppleCare Warehouse to Speed Up Repair Times
Apple recently opened up another AppleCare repair warehouse in Carlisle, Pennsylvania, reports 9to5Mac. The 182,000 square-foot facility is the second in the United States, joining Apple's existing warehouse in Elk Grove, California.
Apple's California-based AppleCare warehouse is used as a repair hub, with Apple retail locations across the country shipping damaged products to the facility, where they are repaired or replaced and shipped back out across the United States.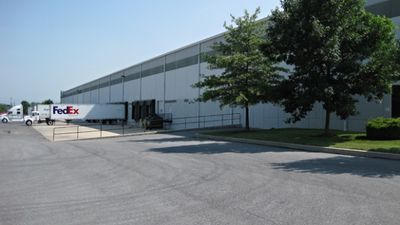 Apple's Pennsylvania warehouse
This second warehouse will serve a similar purpose, expanding Apple's repair capabilities and turnaround time. Damaged items once shipped to California will now be able to be fixed at either location, which will likely result in faster repair and shipping times for consumers located in the Midwest and on the East Coast.
Along with opening a new repair facility, Apple has also been working to cut down on costs and decrease repair times by performing more iPhone repairs in-house, electing to replace displays and other parts in Apple Stores and at Apple Authorized Service Providers rather than offering replacements.
In August, Apple launched a redesigned AppleCare website that includes a simpler interface and 24/7 live chat support. The company is also said to be working on significant changes to its AppleCare services, aiming to switch to per-user AppleCare subscription plans rather than offering per-device coverage.