Apple Close to Striking Deal with LG Display for iWatch OLED Displays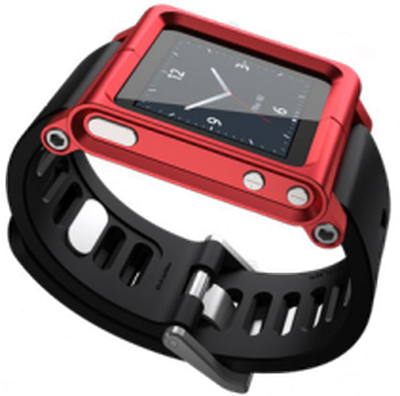 LG Display is reportedly close to a deal with Apple to provide OLED displays for the upcoming iWatch, according to The Korea Herald (via Unwired View). The report also states that RITEK subsidary RiTdisplay will be the other primary display supplier in addition to LG for the smartwatch. Samsung was also said to have met with Apple over becoming a potential supplier for the iWatch, but discussions between the two companies were reportedly "not productive". A report from May stated that Apple had begun sampling 1.5-inch OLED displays from RiTdisplay for the iWatch, as Apple had also hired a senior OLED expert from LG Display this past February.
"Instead of relying on one supplier for its iWatch, which will be unveiled next year, Apple will have two vendors to be safe. The key provider will be RiTDisplay and LG Display will be the second," Seoul-based HMC Investment Securities' analyst Kim Young-woo said. "Japan Display might also be a candidate, but so far its capacity seems lacking."
Apple has been long rumored to be working on the iWatch, which is expected to serve as an accessory to the iPhone and other iOS devices, giving users easy at-a-glance access to common functions along with additional biometric integration. Apple CEO Tim Cook stated in Apple's fourth quarter earnings call yesterday that the company still plans on introducing new product categories within 2014, which is a likely timeframe for the release of the iWatch as previously indicated by sources of the Financial Times as well as supply chain insiders familiar with the matter.