iPhone 5c Launch Day Supplies Generally Holding Up Well as Pre-Orders Begin
Six hours after it became available for pre-order in ten countries, most configurations of Apple's new iPhone 5c remain available for launch day delivery on the Apple Online Store and through mobile phone carriers.
Specifically, Apple's website is showing that the phone has slipped to 1-2 weeks delivery for customers in Hong Kong, with the United States, Australia, Canada, China, France, Germany, Singapore, and the United Kingdom still showing delivery fulfillment of September 20 except for outlying areas in some countries.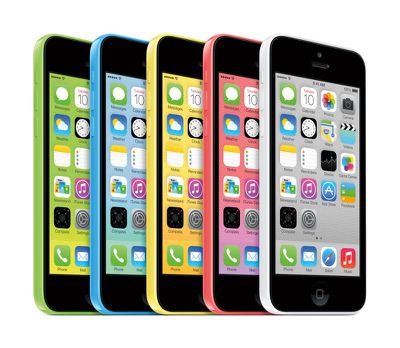 Major U.S. carriers AT&T, Verizon, and T-Mobile still have the phone available for pre-order, with all configurations still available. The only sign of weakness spotted so far is at Sprint, which notes that it may not be able to make delivery of all orders on September 20, with the yellow 32 GB model apparently under the tightest supply.
We'll do our best to get it to you by 9/20; but because of high demand, some phones will ship in up to 2 weeks. iPhone 5c yellow 32GB will ship in up to 3 weeks. A tracking number will be sent when your phone ships.
Apple is offering the 16GB iPhone 5c on most carriers for $99 with a new two-year contract, while the 32GB version of the phone is selling for $199. The unlocked GSM version of the 16GB iPhone 5c is available for $549, while the 32GB version of the 5c retails for $649.
Following today's start of pre-orders, the iPhone 5c will become available next Friday, September 20. Apple's other flagship device, the iPhone 5s, will go on sale in store and online the same day and will not have a pre-order period.
Update: Some seven hours after the start of pre-orders, Apple's U.S. online store has experienced its first launch-day sellout, with the unlocked yellow 16 GB model currently showing an estimated shipment date of September 25.