Wall Street Journal Confirms Fingerprint Sensor in New iPhone Coming Tomorrow
Apple will include a fingerprint scanner on the high-end iPhone that the company will introduce at a media event tomorrow, widely thought to be called the iPhone 5S, according to The Wall Street Journal.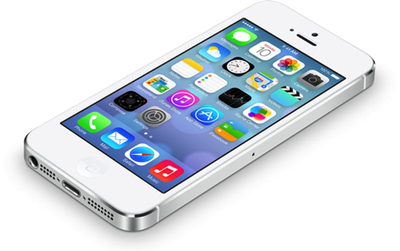 Placing a finger on a computer or smartphone has long been proposed as a way to avoid the need for passwords to authenticate users of computers and other devices. People familiar with the matter said last week that Apple will include a fingerprint scanner on the more expensive of two iPhones it is expected to unveil Tuesday at an event at its Cupertino, Calif., headquarters.
The paper notes that the fingerprint scanners used in older electronics devices have been inaccurate, but newer devices can take several scans with the finger held in one place, allowing for better reliability.
The WSJ notes that reliability and ease of use are key and will be essential for widespread public adoption. The iPhone 5S will, by far, be the most high-profile consumer electronics device with a fingerprint scanner. Apple purchased fingerprint sensor company AuthenTec in July 2012 for $356 million.
The new iPhone will be unveiled tomorrow at 10:00 AM Pacific Time at Apple's Cupertino headquarters. MacRumors will have live coverage of the event.