Apple Begins Training U.S. Retail Store Employees for Upcoming iPhone Trade-In Program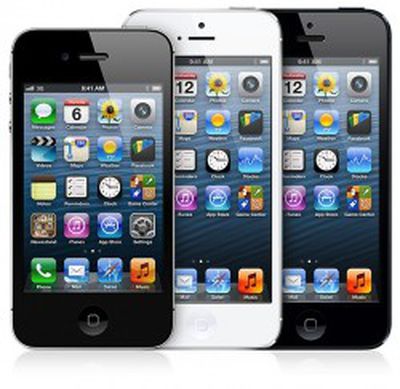 Back in June, it was reported that Apple was getting ready to launch an iPhone trade-in program at its U.S. retail stores, partnering with recycling firm Brightstar to give customers instant credit for their old iPhones to drive upgrades to newer models. According to the report from Bloomberg, the old iPhones would be refurbished and sold in emerging markets, lowering the cost of entry in those countries while preventing cannibalization of new device sales in Apple's established markets.
There has been little in the way of update on Apple's plans for the program since June, but MacRumors has now received word from several sources reporting that Apple is indeed beginning to prepare its store employees for the program. Apple has reportedly sent materials to its stores to support the initiative, while the first line of store trainers will be receiving instruction about the program today. Those trainers will then begin training other store employees next week ahead of a program launch.
We have yet to hear exactly when Apple plans to officially open the program, but it seems set to arrive just as the company unveils its next generation of iPhone hardware at a media event on September 10. The new lineup is expected to include both an iPhone 5S successor to the current iPhone 5 as well as a new iPhone 5C that is said to be essentially an iPhone 5 repackaged into a plastic shell available in a variety of bright colors.
Update: TechCrunch has some additional info about how the program works, including the fact that it is already live at a number of pilot Apple Stores in the U.S.:

A customer brings a working, non-liquid-damaged iPhone into an Apple Retail Store. It's then evaluated by an employee with the help of an online site that a customer can access using the store's iMacs or iPads. The customer then answers a series of questions about the condition of the device in order to determine a value.

That value can be used in credit for a new device but only if the customer has an upgrade credit available. So there is a carrier check involved. If a user does not have an upgrade credit, they could presumably pay the early termination fee of their carrier and use the credit towards a new device on another carrier.
The value of the trade-in varies depending on physical condition, capacity, and color. TechCrunch claims 16GB iPhone 4 and 4S models range in value from $120-200.
Update 2: MacRumors has now heard that the program is scheduled to launch on August 30.