Google CEO Larry Page has had informal discussions with NFL Commissioner Roger Goodell and other NFL executives that included talks about the NFL Sunday Ticket package that DirecTV currently holds the rights to, according to AllThingsD.
The current Sunday Ticket deal with the NFL -- which sees DirecTV paying $1 billion a year -- ends after the 2014-15 season and the NFL is likely looking to lock up the rights well before its contract with DirecTV ends.
A number of pundits have suggested that Apple, Google or Amazon could provide a huge boost to their streaming video services by buying exclusive rights to NFL Sunday Ticket -- though it's likely the price tag will cost quite a bit more than the current $1 billion per year.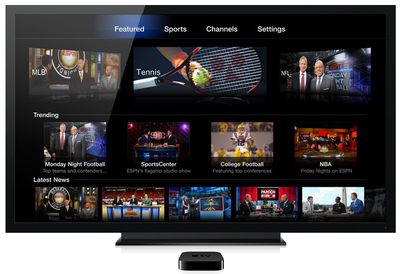 Today, according to sources, Google CEO Larry Page, along with YouTube content boss Robert Kyncl, met with a delegation from the NFL led by commissioner Roger Goodell. And the Sunday Ticket package was among the topics of discussion, according to people familiar with the meeting.

[…]

An informal chat is a very long way from a deal, so there's no need to invest too much in the conversation quite yet. And I'm told that Goodell and other NFL executives are meeting with multiple Silicon Valley companies on this trip, which is one they make annually.
CBS, Fox and NBC have signed new contracts that see each of them paying roughly $1 billion annually for their Sunday games, while ESPN will pay nearly $2 billion per year for its Monday Night Football broadcast rights. These new contracts were an increase of some 60 percent from their previous deals.
There have been occasional rumors that NFL Sunday Ticket would be coming to the Apple TV, though nothing has come to fruition yet -- however, given the recent additions of HBO Go and WatchESPN, Apple is clearly looking to make deals to increase the appeal of the Apple TV box. However, it remains to be seen if Tim Cook is interested in spending more than $1 billion per year on a "hobby".