Apple Hires Former Levi's Senior VP for Retail Team
Apple has hired Levi Strauss' former Senior Vice President Enrique Atienza, reports 9to5Mac. Atienza, who formerly handled Levi's Retail Americas and Global Store Operations, is said to be working as a retail director overseeing multiple regions on the West Coast of the United States.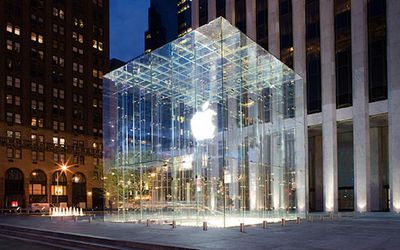 A source says that Atienza will be the director of all retail matters for many regions within the West Coast of the United States, and this role is one of the highest ranking retail positions inside of Apple. Several internal and external candidates were considered for the position, but the external Atienza is said to have been the best fit.
While a Levi Strauss spokeswoman confirmed that Atienza had recently left the company, she declined to comment further on the departure. At Levi Strauss, Atienza was in charge of streamlining the company's global sales approach to create a better customer experience.
9to5Mac also notes that Steve Cano, formerly a retail manager, was promoted to Vice President of Retail Operations earlier in the year. Atienza will report to Cano, who reports directly to Tim Cook.
As Apple beefs up its retail team, the company is still searching for a new retail chief after John Browett was ousted last October as part of a major management restructuring. In August, The Wall Street Journal reported that Apple was only considering outside candidates for the position.
Apple's retail operations are more important than ever as the company enters into the fall months with a slew of products to reveal. Both the iPhone 5S and the low-cost iPhone 5C are expected to debut in September, with the fifth-generation iPad and the iPad mini coming slightly later in the year.