Apple E-Book Price Fixing Decision Could See Return of Direct Links from Kindle and Other Apps to Their Stores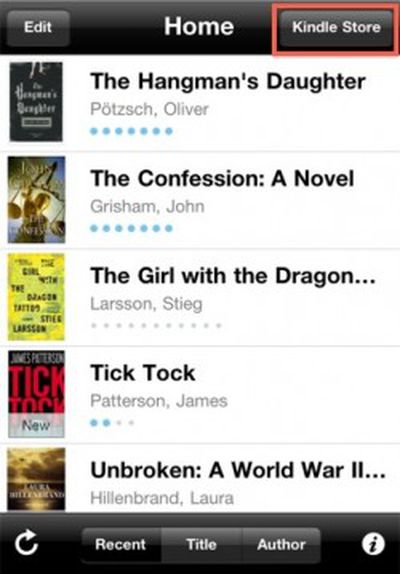 The U.S. Department of Justice today announced its proposed remedy in the e-book price fixing case that saw Apple found guilty last month. The proposed remedy includes nullification of Apple's existing "agency model" deals with a number of major publishers, as well as a requirement that competitors such as Amazon allow direct links to their own e-book stores from within their iOS apps.
The department's proposal, if approved by the court, will require Apple to terminate its existing agreements with the five major publishers with which it conspired – Hachette Book Group (USA), HarperCollins Publishers L.L.C., Holtzbrinck Publishers LLC, which does business as Macmillan, Penguin Group (USA) Inc. and Simon & Schuster Inc. – and to refrain for five years from entering new e-book distribution contracts which would restrain Apple from competing on price. [...] To reset competition to the conditions that existed before the conspiracy, Apple must also for two years allow other e-book retailers like Amazon and Barnes & Noble to provide links from their e-book apps to their e-bookstores, allowing consumers who purchase and read e-books on their iPads and iPhones easily to compare Apple's prices with those of its competitors.
Back in February 2011, Apple rolled out in-app subscriptions, also instituting a new App Store rule preventing developers offering both subscription and purchased content from including in their apps direct links to their own stores that would allow user to bypass Apple's in-app purchase system. Amazon complied with the requirement by removing links from its Kindle app in July of that year, and Barnes & Noble made a similar move with its NOOK app.
Under the proposed remedy, Apple would be required to allow those direct links to return to competitors' apps for a period of two years. A hearing on the proposed remedies is scheduled for August 9.