Apple's iPhone Activation Servers Experiencing Extended Outage
While Apple is still working to bring its developer site back up a week after taken offline due to a security breach, the company appears to be experiencing another problem with its systems today, as a number of MacRumors readers have reported they are unable to activate their new iPhones. Other reports are showing up on Twitter as the problems continue.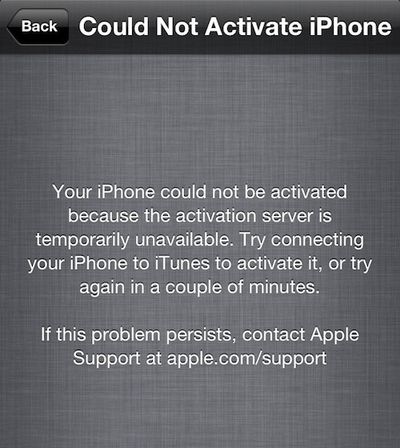 According to one tipster who called Apple about the problem, the company's activation servers are currently down. Another AT&T employee has told MacRumors that AT&T has also confirmed the outage, and posts in Apple's discussion forum offer similar information.
Reports of problems began surfacing nearly three hours ago, and there is no word yet on when users can expect the issue to be fully resolved.