High-Quality Video and Photos Reveal What Apple's Plastic iPhone Will Look Like
Over the past several weeks, a number of leaks about Apple's rumored lower-cost plastic iPhone have surfaced, including design drawings from a case maker and photos of alleged rear shells in a number of bright colors. Based on these leaks, earlier this week we released our own high-resolution renderings showing what the device might look like in its entirety.
Techdy now reports that it has gotten its hands on what it believes to be legitimate front and rear parts for this lower-cost plastic iPhone, offering the first good look at how the device will appear fully assembled.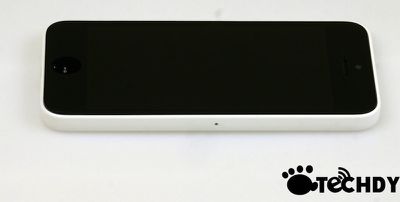 Among the most obvious differences from previous assumptions is the use of a black panel for the device as opposed to white. Techdy tells us that this black front panel will be used with all color variations of the rear shell, which will reportedly include blue, pink, yellow, green, and white.
The budget iPhone will be made substantially from plastic (we can feel it's actually polycarbonate material). It will have a 4" screen, like the iPhone 5, and interestingly, the budget iPhone actually has a shape that's similar to Apple's original iPod. When we hold the budget iPhone in our hands, the plastic chassis does not feel cheap at all. Unlike the plastic build quality of the Samsung Galaxy phones, the plastic material used on the budget iPhone feels more sturdy.
Physical features on the device appear to be as expected, although the rear shell has only pinholes where the power and volume buttons and SIM card slot should be, suggesting that the leaked shell had not yet had holes for those features punched out during production.
Techdy
's gallery contains over 40 photos highlighting various views of the device, including side-by-side comparisons with an iPhone 5 and closeup views of the individual rear shell and display parts.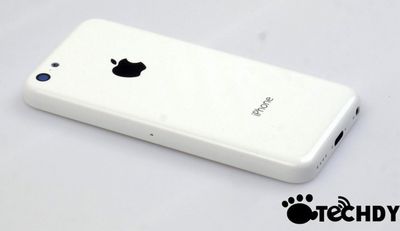 Based on this design for Apple's plastic iPhone, Techdy has already begun work on an Android clone of the device. Known as the Basic Bear and priced at $199, the device is scheduled to begin shipping in September.
iPhone5mod is also already advertising replacement rear shell and display assembly parts for the plastic iPhone, with availability set for September 1.