Apple Releases iOS 6.1.4 for iPhone 5 With New Speakerphone Audio Profile
Apple today released a minor iOS 6.1.4 update, bringing an updated audio profile for speakerphone. The new version, which arrives as Build 10B350, appears to only be for the iPhone 5.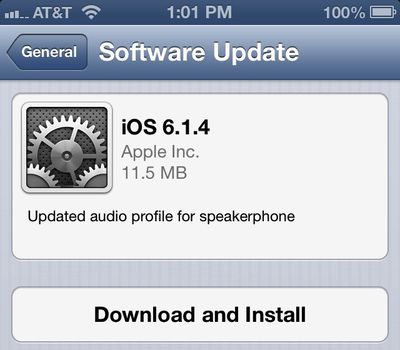 The update did not involve a beta testing period for developers and follows the release of iOS 6.1.3 in mid-March.