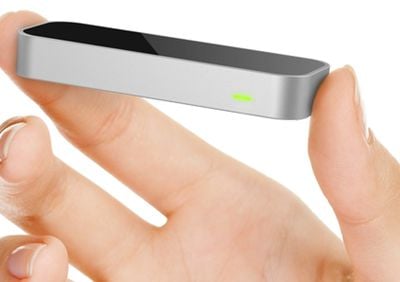 The public release of the Leap Motion controller has been delayed until July because the company feels it needs a longer beta test, reports TechCrunch. Best Buy has sent notifications to customers who preordered the device, and Leap today said the device will ship July 22th.
Leap Motion's controller is a touch-free device that allows users to control their computers via hand gestures in three dimensions. It works in conjunction with the Leap Motion software, and development units have been sent to 10,000 developers around the world.
Leap Motion says it wants to make sure that the product they deliver is the best they can offer, and says that there is "nothing catastrophically wrong" with the hardware as of yet. The company believes that it could have shipped by the original date if it had really pushed things, but wanted to make sure that things were ready for prime time. The new July 22 ship date is firmly set, according to [Leap Motion CEO Michael] Buckwald, and this is "the first and only delay there will be."
The Leap Motion controller is currently available for pre-order from the website for $79.99. At the moment, however, the Leap Motion website still says it will ship on May 13th.