Callet Sues Hex and Apple Over 'Slavish Copy' of iPhone Case/Wallet Design
Callet World is suing case-maker Hex over that company's Solo Wallet iPhone case and credit card holder. Callet alleges Hex's case is a direct copy of a case design that Callet holds a design patent for.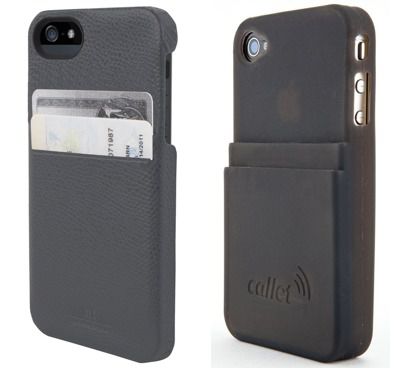 Callet has
sued both Hex and Apple
in U.S. District Court for the Southern District of New York for violating a
design patent
of Callet's design of a iPhone case and credit card holder. The company accuses Hex of manufacturing the infringing design, and Apple for
selling it
. Apple does not carry the Callet in its stores.
Defendants' Solo Wallet Case and Pretty Sweet Solo Wallet Case products are exemplary. The copying is so pervasive, that the defendants' products appear to be Callet World products with the same rectangular shape with rounded corners, integral card holder on the outwardly facing side of the phone cover, and gently curving edges on the back and side. Hex had many options in developing its products. Indeed, earlier Hex products did not embody the same Callet World designs. On information and belief, Hex chose to infringe Callet World's patent rights through the design of its Solo Wallet Case, Pretty Sweet Solo Wallet Case and similar products and it did so willfully.
Callet is asking the court for a judgement that the defendants have willfully infringed on the patent, an order enjoining them from continuing to infringe on it, and a judgment award to compensate Callet for financial damages.
It appears that Callet's claim is primarily with Hex and that Apple is being targeted here because it has deep corporate pockets. Like many major corporations, Apple is sued numerous times each year over a wide variety of matters.
MacRumors has uploaded the full initial filing on Scribd.