Apple's Lower-Cost iPhone to Lack Retina Display?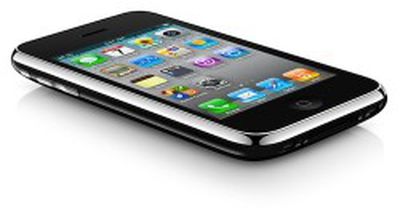 RBC Capital Markets analyst Amit Daryanani has released a new research report today citing supply chain checks as the basis for predicting a June or July launch for both the iPhone 5S and a lower-cost iPhone, in line with other recent reports. Daryanani says, however, that the lower-cost iPhone appears set to omit a Retina display.
Our supply-chain checks indicate that AAPL is working to launch multiple new phones in the June/July time-frame this year. Specifically, AAPL will launch the iPhone5s and a more affordable but lower-end iPhone at the same time, in either late CYQ2 or early Q3. The low-end iPhone will have the same 4" form factor as the iPhone5 but will have plastic casing and no retina display. With a lower price-point, AAPL will be able to target a growing and important part of the Smartphone market (sub-$400 price-band).
Daryanani's claim of no Retina display for the lower-cost iPhone conflicts with reports from reliable KGI Securities analyst Ming-Chi Kuo, who has claimed several times that the cheaper iPhone's 4-inch display will carry the same 326 pixels per inch seen on all Retina iPhone displays released to date.
Daryanani's claims also raises suspicion because Retina displays are a long-established feature of Apple's iPhone lineup, with all the iPhone models currently offered by Apple supporting the feature. This includes the iPhone 4, which is offered for free with a two-year contract in the United States, although this new low-cost iPhone is said to be seeking to bring prices even lower to attract customers in markets where carrier subsidies are uncommon.
Just yesterday, Apple announced to developers that all apps submitted to the App Store must support both Retina resolution and the larger 4-inch screen of the iPhone 5 and fifth-generation iPod touch as of May 1. Apps can, of course, also support devices such as the iPhone 3GS using non-Retina displays.