Apple Exploring Wireless Charging for iPhone as Early as 2013?
Digitimes is reporting that both Apple and Samsung are expected to introduce wireless charging solutions for their "flagship models" of smartphones in 2013.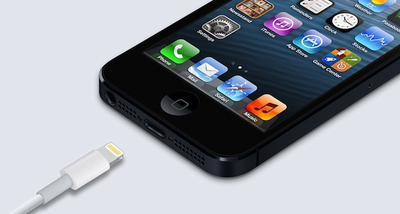 While their "industry sources" pinpoint
Qi inductive charging
as the technology to be used by Samsung, Apple appears to be working on their own version of wireless charging.
Apple is likely to adopt the wireless charging technology developed internally, but it remains unknown if the next-generation iPhone will come with built-in wireless charging capability or with other attached accessories, said the sources.
Samsung's solution is said to be likely an add-on accessory to replace the back-cover of their smartphones. Palm used a similar back-cover replacement option for their short lived Touchstone wireless charging system for the Palm Pre. Digitimes' sources, however, weren't clear if Apple's solution would be built-in or an additional accessory.
Speculation has linked Apple to wireless charging solutions before, but Apple's Phil Schiller downplayed that possibility in late 2012. When questioned by AllThingsD about wireless charging systems:
As for wireless charging, Schiller notes that the wireless charging systems still have to be plugged into the wall, so it's not clear how much convenience they add. The widely-adopted USB cord, meanwhile, can charge in wall outlets, computers and even on airplanes, he said.
Apple has previously been shown to have done research into magnetic resonance charging technology which is distinct from the more commonly used inductive wireless charging.
Digitimes has a mixed record with Apple rumors, so Apple's likelihood of incorporating such technology so soon remains uncertain.