15-Inch Retina MacBook Pro Users Experiencing Fan Issues Related to SanDisk SSDs?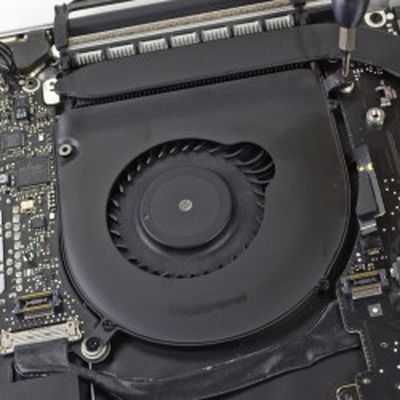 Earlier this week, Geek.com highlighted a growing a number of complaints from owners of Apple's 15-inch Retina MacBook Pro regarding overactive fans. The issue has been noted in our forums and is the subject of a lengthy thread in Apple's discussion forums. From one report:
My first instance of runaway fans was under the lightest of conditions, having only one browser open only a few tabs and a cool computer. The fact it was cold is what is so alarming. Out of nowhere the fans spun up to a roar, stayed there for a few minutes, then decelerated back down to idle. Every so often this happens, usually daily, and it's horribly annoying on a high quality well engineered computer.
From the list of reports flowing in, users suspect that Apple's recent shift to using SanDisk solid-state drives in the Retina MacBook Pro may have something to do with the issue, although it is likely a software issue rather than a hardware one.
Apple support staff have offered mixed responses to the issue, with some customers receiving replacement machines while others have been assured that the behavior is normal. If the issue is indeed a software one as is suspected, Apple should be able to fix it relatively easily with an update pushed out to owners of the affected machines, but it is unclear whether Apple is working on a fix at this time.