Phil Schiller Tweets Link to Mobile Malware Report That Slams Android
Phil Schiller, Apple's Senior Vice President of Worldwide Marketing, doesn't post to his Twitter account very often. Mostly he has written innocuous messages wishing followers "Happy Christmas" or cheering on the world champion San Francisco Giants.
Today, Phil tweeted a link to a 'Mobile Threat Report' from research company F-Secure. Most of the report highlights security and malware vulnerabilities in the Android operating system, while mentioning only a couple of iOS issues. He warns followers to "be safe out there".
Among other things,
the report [PDF]
shows the growth in mobile threats, particularly on the Android operating system. Android accounted for 79 percent of the 301 mobile threats in 2012, while just 0.7 percent of threats attacked iOS.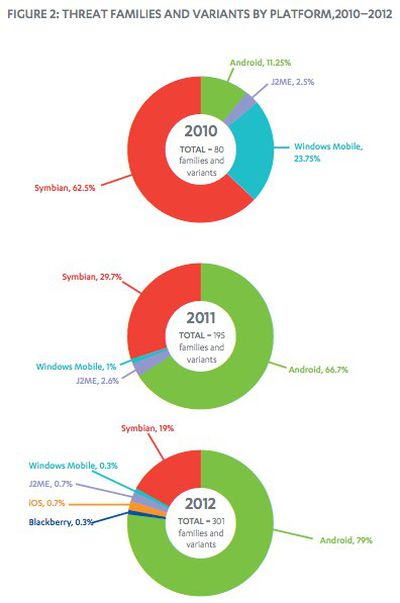 The tweet is a bit out of character for Apple, which usually prefers a quiet public face on issues like this. This could be part of a push by Apple Public Relations to share more favorable third-party reports about the company in an effort to drive the conversation in a favorable direction.