As noted by Accelerate Your Mac and tonymacx86, German site PCGamesHardware.de reports [Google translation] that Hong Kong-based company Sapphire Technology is previewing its new Radeon HD 7950 Mac Edition graphics card at CeBIT this week. The high-end card arrives following Apple's introduction of Radeon HD 7000-series drivers in OS X 10.8.3 betas last November, although the update has yet to be released to the public.
At Cebit we saw the Radeon HD 7950 Mac Edition for the first time live. The upper-class graphics card based on the original HD 7950, which uses dark brown board waived a boost function and is clocked at 800 MHz (GPU). The 3 GiByte GDDR5 memory, as well as its clock of 2,500 MHz, unchanged.
Sapphire is reportedly planning to price the Radeon 7950 Mac Edition at $450.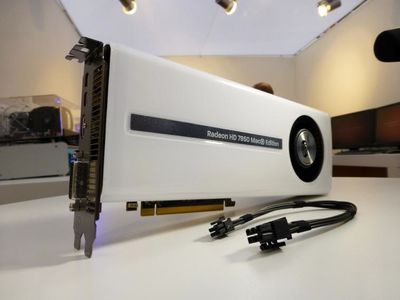 Mac Pro news and rumors are beginning to pick up steam following Apple's promise last June that "new designs" of the workstation would be arriving in 2013. Last month, Apple ceased European sales of the current Mac Pro due to its non-compliance with new safety regulations, increasing the urgency of an update, while just yesterday a report surfaced about Apple-branded 2 TB solid-state drives for the Mac Pro.