Apple Working With NYPD to Track Stolen iPhones
Apple is working with the New York City Police Department to locate stolen iPhones and iPads, a radical change from the hands-off approach that the company employed previously. The NYPD estimated that the theft of Apple products accounted for a significant rise in crime in the Big Apple, with more than 3,890 reported thefts of Apple products in 2012.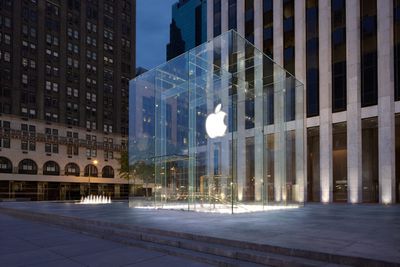 Reports The New York Post:
Every time an Apple device is stolen, detectives attempt to get tracking numbers from the victim or online records.

That number, known as the International Mobile Station Equipment Identity, is then shared with the officers in Police Headquarters who pass it on to Apple.

The California-based company then informs the NYPD of the device's current location — and it can track it even if it was reregistered with a different wireless provider.
Apple has been criticized in the past for not having a centralized database of stolen devices and for even repairing or replacing stolen units under warranty. It isn't yet known if this is a new program that any police department can use, or if it is only applicable to the NYPD.