Foxconn Says Current Hiring Freeze Due to Strong Returning Workforce, Not Waning iPhone 5 Demand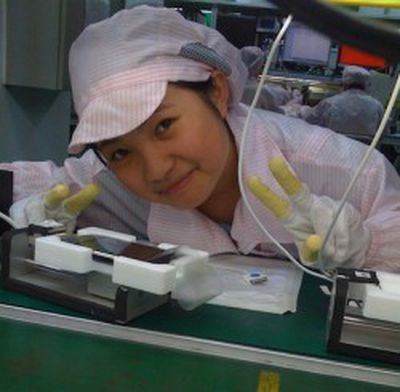 Financial Times reported earlier today that Foxconn has enacted a hiring freeze at most of its Chinese facilities due to reduced demand for the iPhone 5.
"Currently, none of the plants in mainland China have hiring plans," said Liu Kun, a company spokesman at Foxconn's largest manufacturing facility, in the southern Chinese city of Shenzhen across the border from Hong Kong.

Human resources officials at Foxconn's largest factories, local government officials and external recruiters working with the company said there had been internal notices on Tuesday and Wednesday to halt hiring until at least the end of March, in response to reduced orders for the iPhone 5.
Recruiters specifically pointed to hiring freezes at Foxconn's massive facilities in Shenzhen, Zhengzhou, Taiyuan, and Chengdu, all of which focus on assembly of iPhones and iPads.
An expectation of hiring picking up again in late March would be in line with rumors of Apple beginning to ramp up production of the iPhone 5S, but a Foxconn spokesman told Bloomberg that the current hiring freeze actually has nothing to do with waning demand for Apple products.
Foxconn halted recruitment until the end of March after more employees returned from the Chinese New Year break than a year earlier, Bruce Liu, a spokesman for the Taipei-based company, said today in a phone interview. The decision wasn't related to iPhone 5 production, he said.
The Chinese New Year festivities last for several weeks, with many factories running at greatly reduced capacity as workers return to their homes. The offical two-week festivities conclude with the annual Lantern Festival, which takes place this Sunday, February 24.