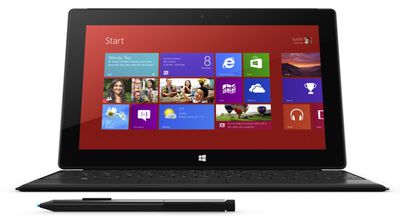 Pureinfotech links (via Neowin) to a YouTube video claiming to show a 'Hackintosh' Surface Pro running OS X Mountain Lion. The new Surface Pro tablet, which runs full Windows 8, launched earlier this month starting at $899.
Comments on the YouTube video are largely skeptical, suggesting that it's simply a remote desktop connection to a Mac. However, there's no technical reason why a Surface Pro shouldn't be able to run a hacked version of OS X, and
Neowin
notes that Wi-Fi reportedly is not working on the machine. One of the main challenges with Hackintosh installations tends to be with drivers for functions like Wi-Fi, so its absence may lend some support to the legitimacy of the claim.