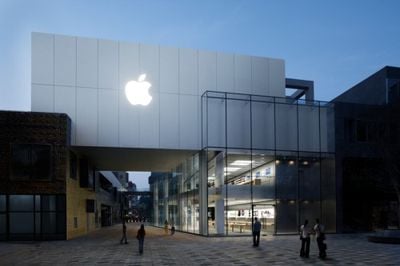 Apple today added installment payment plans to its online store in China, giving Chinese buyers the option to purchase iPhones, iPads, and MacBooks via credit.
Consumers can choose to pay in installments on merchandise that costs between 300 yuan ($48) and 30,000 yuan ($4,800), through a plan from China Merchants Bank Co.
As Bloomberg notes, the credit option puts expensive devices like the iPad and the iPhone into the reach of Chinese workers, who often cannot afford to purchase Apple's devices.

Apple, based in Cupertino, California, is trying to make its products more affordable in China after being surpassed by local suppliers such as ZTE Corp. and Lenovo Group Ltd. in the smartphone market. The iPhone 5, released in China last month, is priced at 5,288 yuan on Apple's local site, equal to about six weeks' pay for the average urban worker.

"There is an enormous mid-range consumer market that they are not tapping into," said Mark Natkin, managing director of Marbridge Consulting Ltd., a Beijing-based market research firm. "They're trying to figure out how to make products more accessible to that market segment. This is a good step in that direction."
In the Foxconn factories where Apple's mobile devices are assembled, junior level workers make approximately 1,800 yuan per month, which means the iPad and the iPhone are nearly unattainable without an installment option
Apple is currently offering payment plans over three, six, 12, 18, and 24 months. A promotion that lasts through January 23 makes payment plans lasting a year or less interest free. Payment plans with 18 installments incur a fee of 6.5 percent of the selling price, and 24 installment plans have a fee of 8.5 percent.