Former Anobit CEO Discusses Acquisition by Apple, Contrasts Cultures of Apple and Intel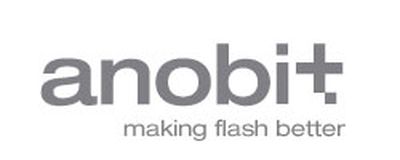 Just over a year ago, Apple acquired Israeli flash memory firm Anobit, and now that Anobit founder and CEO Ariel Maislos has left the company to start his next venture he has been able to share some details on his experiences with Apple. ZDNet covers an interview with Maislos at a recent meeting of the Israel Semiconductor Club, an event where Maislos shared details about how the acquisition came about and how Apple's culture compares to that of Intel, another company Anobit had worked closely with.
On the acquisition front, Maislos noted that Anobit wasn't looking for a particular exit for the venture but that an existing relationship with Apple developed to the point where an acquisition made sense for both sides.
"We had already had a close working relationship with Apple," Maislos revealed. "When you are working in the flash memory industry, it's kind of hard not to come across Apple at some point, as a partner or a customer – and they were a very big customer. We developed a very good relationship with them, and a mutual appreciation developed between both companies."
Maislos contrasts the culture and expectations at Apple with those of Intel, which had previously invested $32 million in Anobit during an earlier financing round, noting that Apple's return from the brink of bankruptcy in the late 1990s has instilled expectations of excellence that simply don't exist at Intel.
While Intel engineers are given assignments and are rewarded for ingenuity and creativity, he said, it's a given at Apple that engineers will be at the top of their game. "At Apple, you have to run ahead just to stay in place, and there are very high expectations of everyone. Apple expects everything you do to be amazing.

"That is not the case at Intel, where no one expects you to be 'amazing'," said Maislos, although Intel does reward those who give their "A+ game".
Maislos went on to note that Apple is extremely focused on its goals, demanding much more personal excellence than Intel or perhaps any other tech company.
Maislos is of course not a neutral observer, given the close relationship he has had with Apple and the exit it provided for Anobit's founders, but his comments do provide a small glimpse at how an experienced outsider transitioning from partner to employee views Apple's culture.