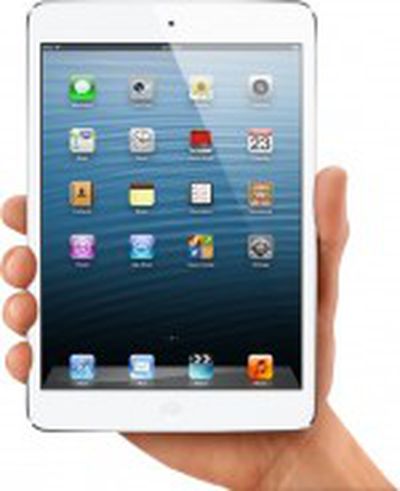 CNET reports on a research note from RBC Capital Markets analyst Doug Freedman claiming that Apple appears to be accelerating its plans for the second-generation iPad mini, although it remains unclear when Apple is looking to launch the device.
RBC Capital Markets analyst Doug Freedman -- who is in China visiting chip companies this week -- offered this ambiguous Apple note: "iPad Mini Gen-2: Apple's gen-2 iPad mini is getting pulled-in, and is likely to have several new suppliers, with TXN gaining content."

"Pulled in" would seem to imply that Apple is moving up introduction of the next iPad Mini. That would be helpful if we knew when the gen 2 Mini was actually slated to ship in the first place. As the current iPad Mini is still in short supply, we may be getting a little ahead of ourselves.
Apple introduced the iPad mini just under two months ago, and the company is still quoting one-week shipping estimates for new orders through its online store as supplies are expected to remain tight into 2013.
One of the most significant criticisms of the iPad mini has been the lack of a Retina display as found on the full-size iPad and on smaller devices like the iPhone and iPod touch. There has been a fair amount of discussion about just when Apple will add a Retina display to the iPad mini, depending on when technology allows the company to include the feature without too much in the way of price, size, or weight concessions. One rumor has claimed that Apple will indeed be including a Retina display in the next-generation iPad mini rather than waiting for a third-generation model at a later date.