AT&T, Sprint, and T-Mobile Make Moves to Improve Coverage
Three US carriers have announced plans to improve their coverage areas, with AT&T announcing a $14 billion new investment, T-Mobile bringing HSPA+ or 4G support to three new metropolitan areas, and Sprint announced a $480 million spectrum and customer acquisition from regional carrier U.S. Cellular.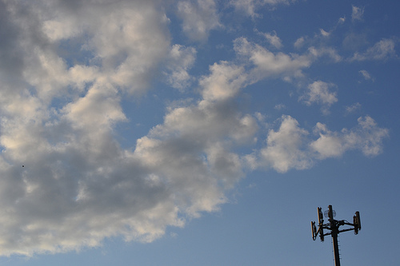 AT&T says it is investing $14 billion to expand its wireless and wireline IP broadband networks in order to accommodate future growth in high-speed Internet connectivity.
AT&T today announced plans to invest $14 billion over the next three years to significantly expand and enhance its wireless and wireline IP broadband networks to support growing customer demand for high-speed Internet access and new mobile, app and cloud services. The investment plan – Project Velocity IP (VIP) – expands AT&T's high-potential growth platforms, helping drive continued increases in revenues from existing and new products and services, and earnings per share.
T-Mobile announced that it has brought HSPA+ service to three new metropolitan areas, expanding its 'Bring Your Own Phone' marketing effort. T-Mobile says iPhone 4S devices running on its network experience 70% faster connections than comparable devices on AT&T.
T-Mobile customers can now experience these improvements in:

Washington D.C.: Alexandria, VA; Arlington, VA; Chevy Chase, MD; Falls Church, VA; Laurel, MD; McLean, VA; and Silver Spring, MD.

Baltimore: Glen Burnie and Towson, MD

Houston: Cypress, Jersey Village, Humble, Kingwood, and The Woodlands.

T-Mobile network advancements also continue in additional cities including Boston, Chicago, Los Angeles, Miami, Minneapolis, New York metro area, Philadelphia, San Francisco, San Diego and Seattle. Customers in parts of these metro areas are already experiencing improved coverage and iPhone "speed sightings" on T-Mobile's 4G network.
Finally, Sprint is purchasing 585,000 Midwestern subscribers and a chunk of related spectrum from U.S. Cellular for $480 million. U.S. Cellular customers in Chicago, St. Louis, central Illinois, and other Midwestern markets are affected. Japanese carrier Softbank recently purchased a controlling interest in Sprint.
(Image via Flickr/Gary Lerude)