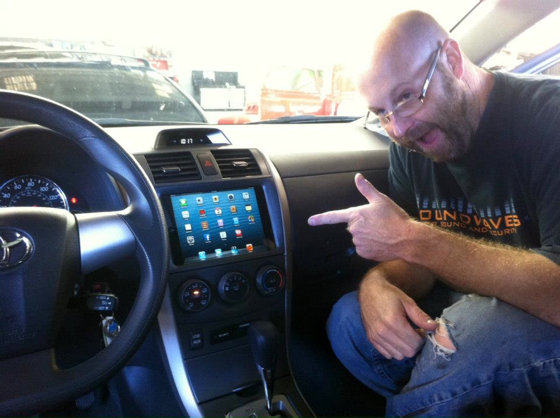 Just hours after the iPad mini went on sale, car audio specialists are already installing it in the dashboards of cars. This example,
first noticed by 9to5Mac
, was installed in a 2012 Toyota Corolla by
Soundwaves of Tampa
.
The install
uses the iPad mini to play Pandora and iHeartRadio through a previously installed audio system. However, because the iPad mini with LTE isn't yet available, the car most likely has a MiFi hotspot installed inside somewhere for a mobile data connection.