Apple 'Blown Away' by iPhone 5 Pre-Orders
An Apple spokesperson said the company was "blown away" by the response to the iPhone 5, according to a statement obtained by The Loop.
"Pre-orders for iPhone 5 have been incredible," said Apple spokeswoman, Natalie Kerris. "We've been completely blown away by the customer response."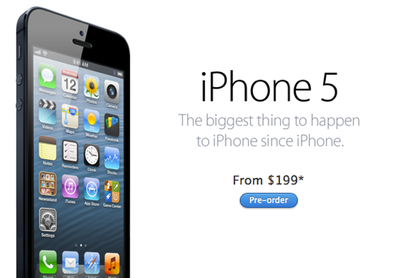 The iPhone 5's initial shipment sold out within hours of going on sale early this morning, with shipping estimates slipping to 2-3 weeks by this afternoon. The iPhone 5 goes on sale next Friday.